WE ARE NOW HIRING SUMMER CAMP 2023 POSITIONS!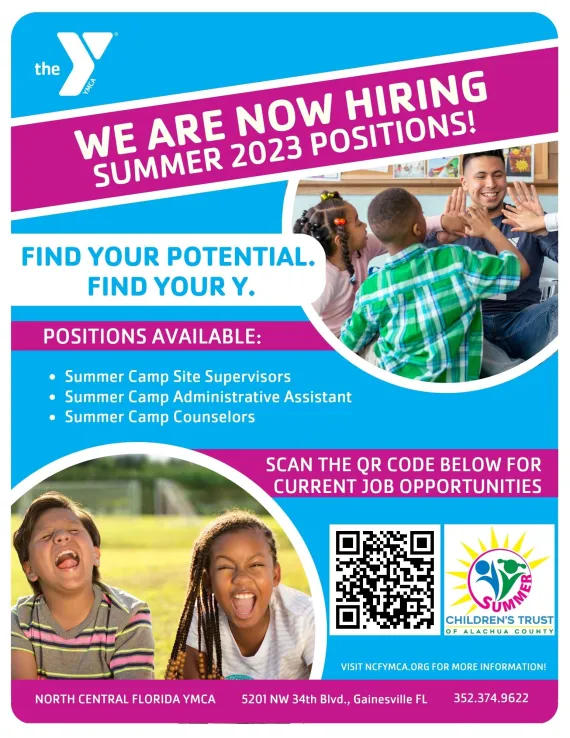 Find your potential. Find Your Y.
Positions Available:
Summer Camp Site Supervisors
Summer Camp Administrative Assistant
Summer Camp Counselors
Upcoming Events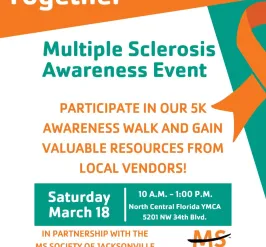 10:00 am - 1:00 pm
We Are Hiring!
The North Central Florida YMCA Is now hiring for multiple positions.
Join Our Team
What's happening at the Y?
Volunteers needed!
Are you interested in coaching? Want to help with youth programs?
Looking for a volunteer opportunity your whole family can participate
in? When we all join in, we rise together!
We Appreciate Your Support
Every year, we rely on donations to help ensure that all of the
people in our community can access our services. There are lots of
ways you can give, and we're grateful for your help!
Holiday Closures: New Year's Day, Martin Luther King Day, Easter, Memorial Day, Fourth of July, Labor Day, Thanksgiving Day, Christmas Day
5201 NW 34th Blvd, Gainesville, FL 32605
(352) 374-9622
Hours: 
Monday-Thursday 6 a.m. – 8 p.m.
Friday 6 a.m. – 8 p.m.
Saturday 1 p.m. – 5 p.m.
Sunday Closed